Wireless technology based on BLE 5.2 reduces the costs of maintaining a stable and dependable network. Wireless remote condition monitoring from Skycube provides temperature, humidity, pressure, vibration, movement of the machines in real time, to a cloud based robust analytics platform accessed anytime from anywhere.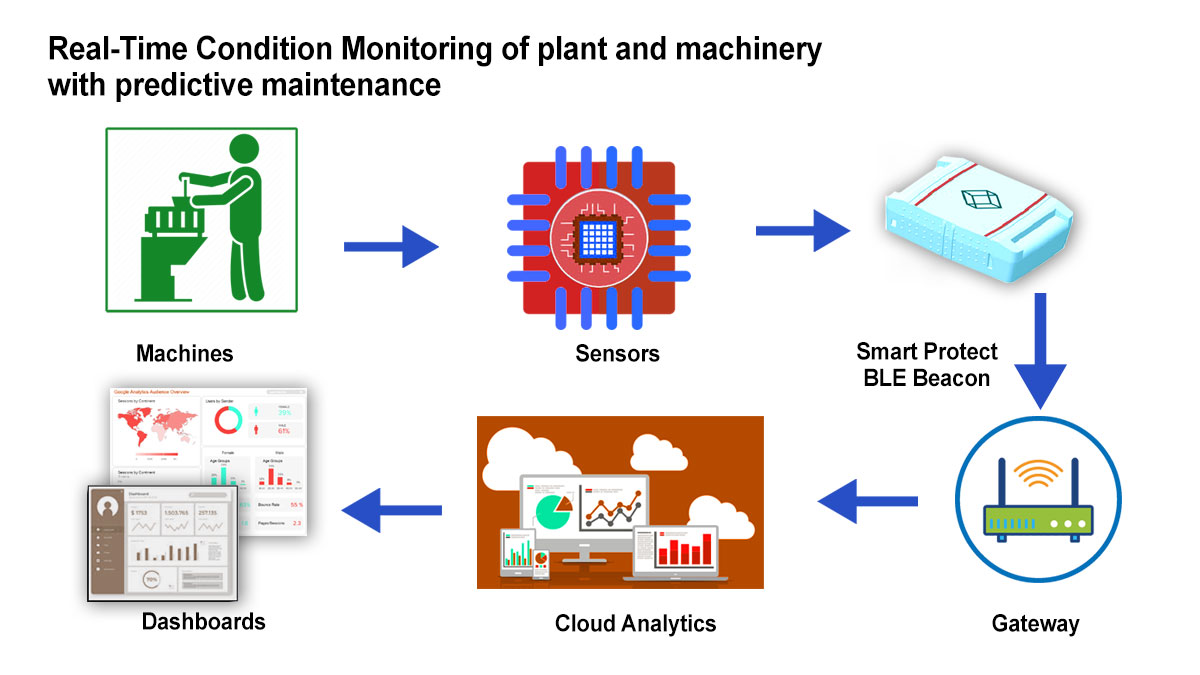 Skycube's solution for real-time condition monitoring of plant and machinery with predictive maintenance provides on its cloud-based analytics platform the following metrics:
Fault Detection

– Real-time data on something has happened to a machine, so the probability of missed failures is minimized.

Diagnostics

– Analytical data on the dash-board with trend analysis provide appropriate diagnostics mechanism for the plant managers.

Prognostics

– Any change in the environment is immediately detected, leading to a much better prognosis of any impending failure.
The different parameters that Skycube can remotely monitor are:

Temperature

Pressure

Humidity

Vibration
Movement

Acoustics
Load
For other Industrial IOT Applications